AAACTA: Social Drop-In Tennis - 90 days Around Ann Arbor
Around Ann Arbor in 90 Days is a drop-in, co-ed tennis program for NTRP 2.5-4.0 adults. We will meet on Friday evenings (but occasionally another night) at various locations around Ann Arbor during the 90 days of summer, and play a combination of singles, doubles, and group games. Please follow current Covid protocols; play will be canceled in inclement weather. Sponsored by the AAACTA (Ann Arbor Area Community Tennis Association).
Please check back on this Doodle Poll for upcoming court locations and updatess. Play is scheduled for two hours, but all are encouraged to stay later when they can!
5/7/21 update
Great turn up at Pioneer, it was cozy (not enough courts) to start, but we played server out and some players moved to Skyline while Pioneer team fininshed their match. Thanks to all volunteers and players!
Andrew and Tony waiting for turn to play in the front. We had 20 players playing "server out" on four courts while we waited for Pioneer to finish their match with Skyline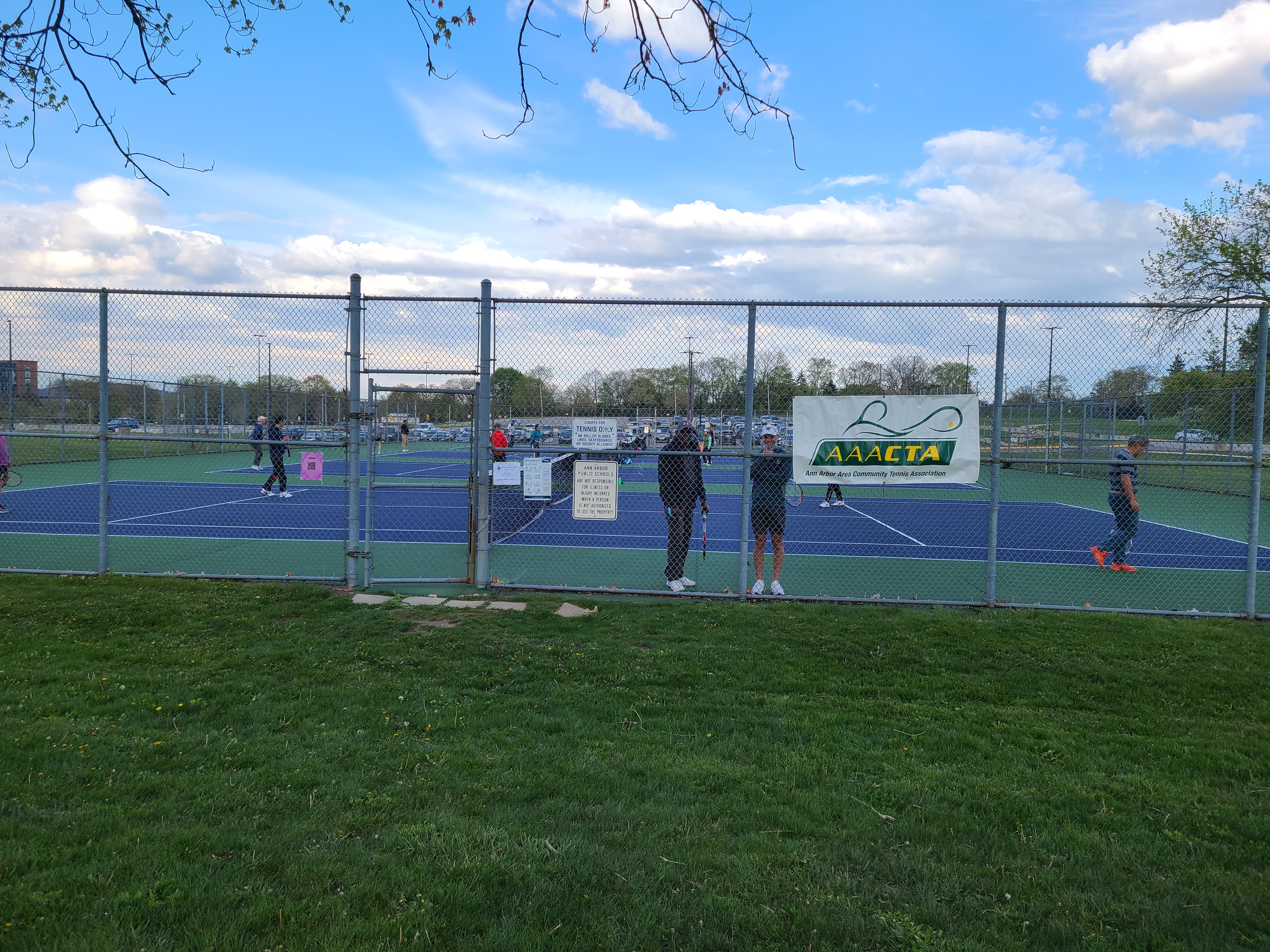 Later we added a couple courts at the main section. It was colder but clouds were awesome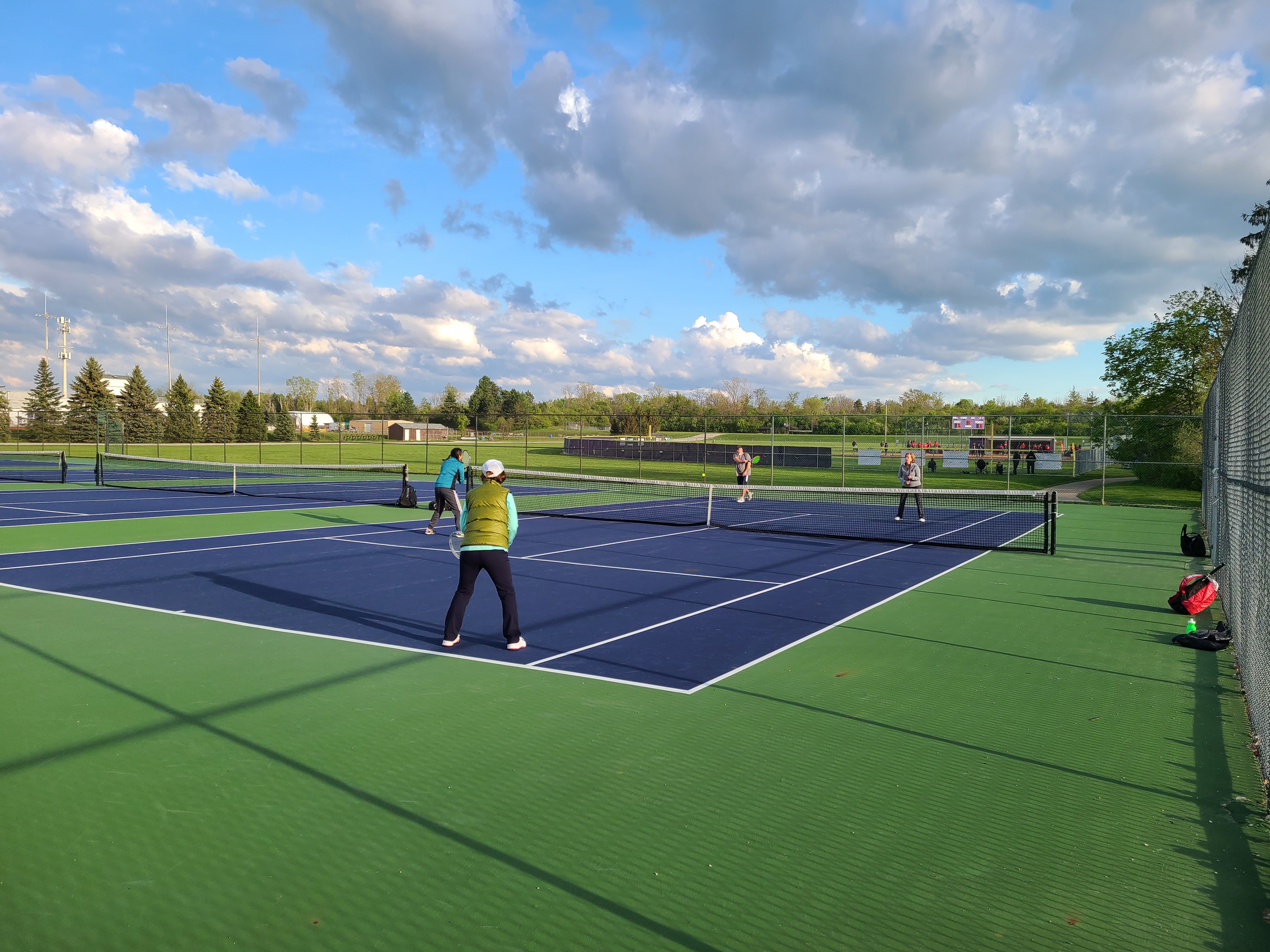 Hard core tennis players stayed until it was dark (and some stayed after).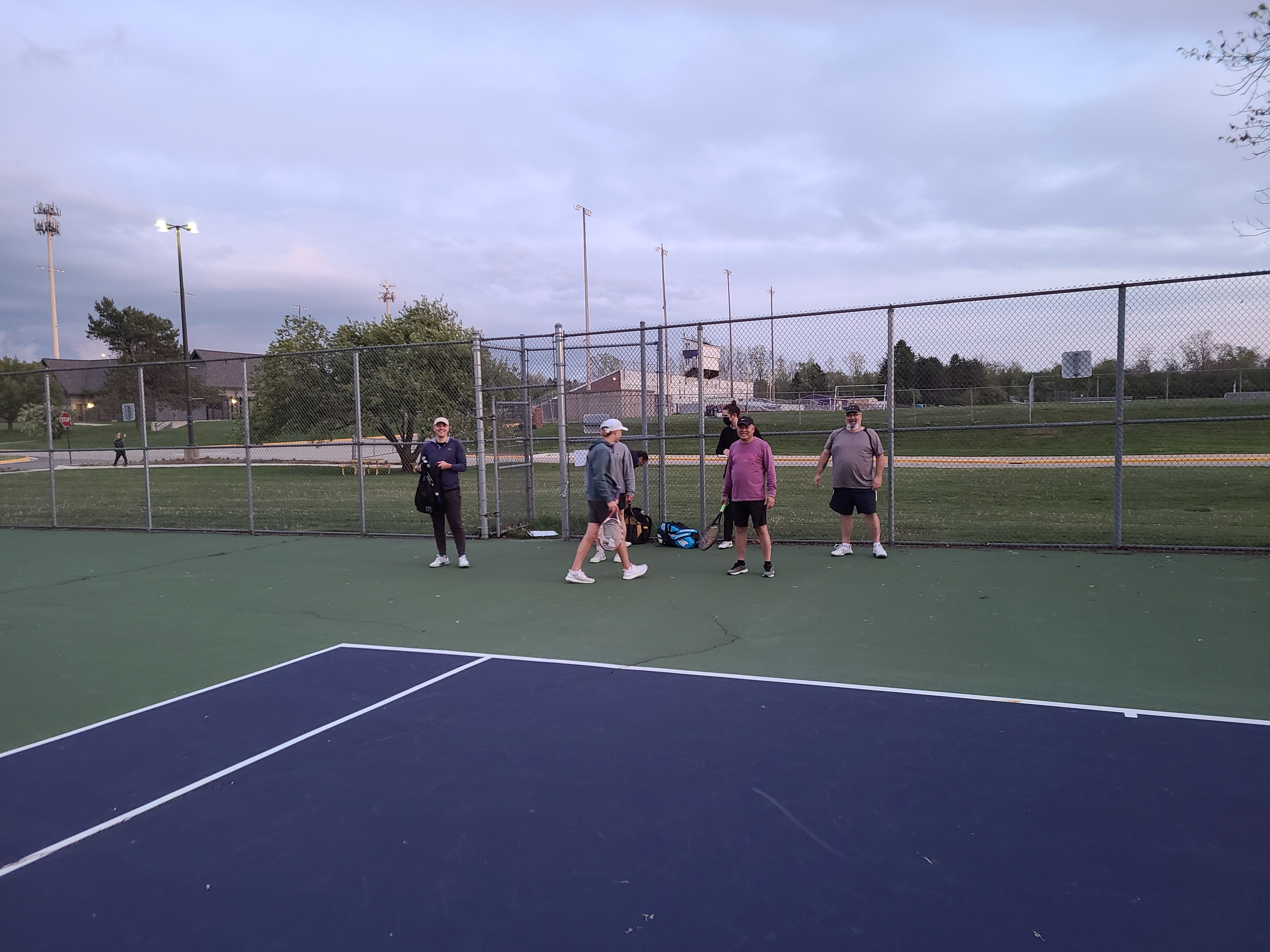 Dennis and Dan reunited (both vaccinated or so i hope)